Looking to outsource your IT services, but not sure where to start? Don't worry – we've compiled a list of the top 10 managed IT companies in Arizona, based on ratings and reviews. Find your perfect IT partner today!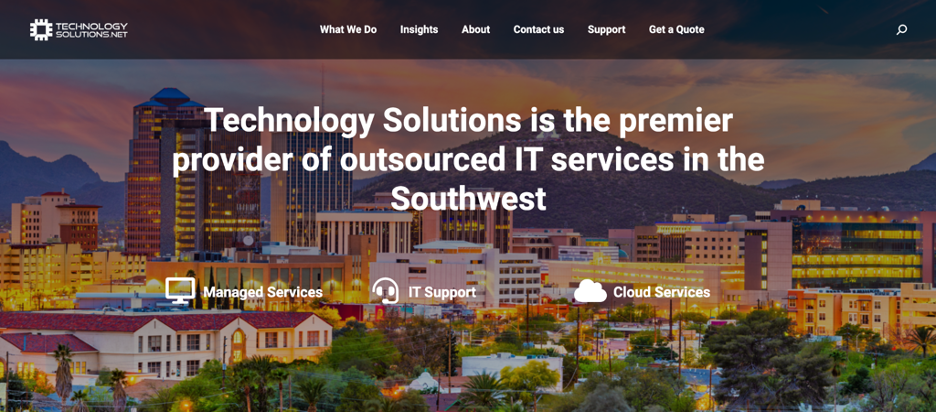 The team at Technology Solutions is your one-stop shop for every IT service you could possibly need. From 24/7/365 network management and maintenance, to Microsoft 365 consulting and cloud migration, your systems are fully covered and secure. Technology Solutions has enterprise-level solutions that are scalable and cost-effective.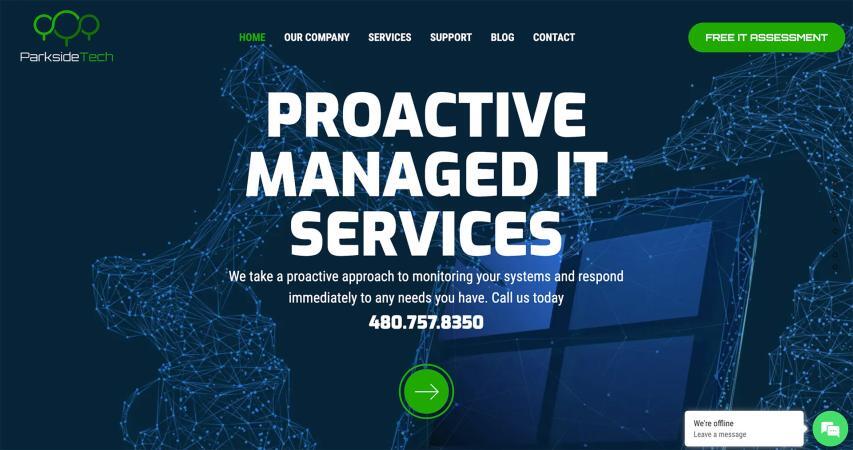 Parkside Tech engineers pride themselves on responding to your needs in record time, saving you on system downtime and loss of productivity. From simple tasks like installing and setting up your devices, or connecting multiple locations via VPN, they can handle it all. With a combined over 60 years of experience, their expertise covers all your needs.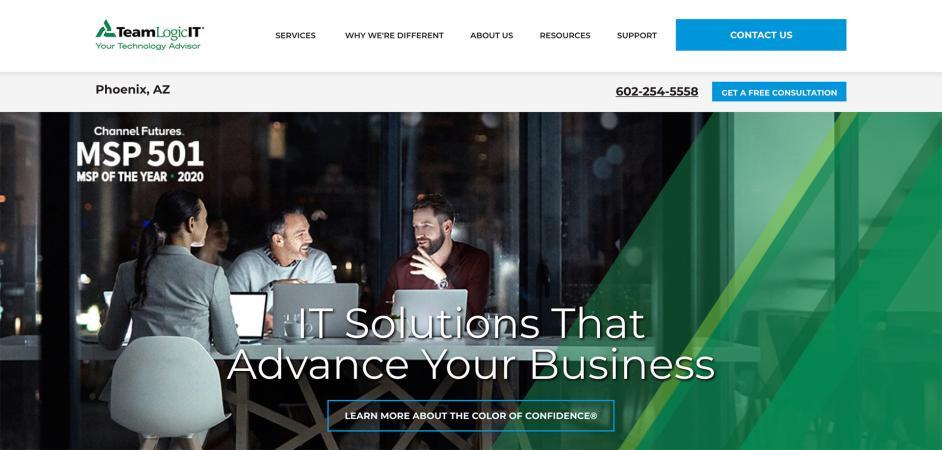 The IT experts at TeamLogic IT are dedicated to keeping your business secure, productive, and profitable through the smart use of technology. From managed IT services and cloud services to data back-up and recovery, they turn service requests around quickly and efficiently.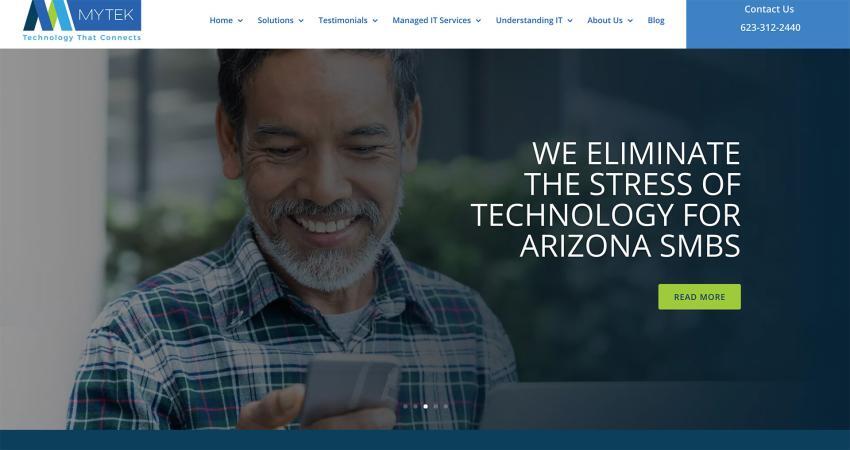 MyTek believes that transparency is the key to a successful partnership, and aims to work hard month-to-month to earn your trust instead of locking you into long-term contracts off the bat. They offer industry-specific IT solutions – from law firms and manufacturing, to engineering and architecture.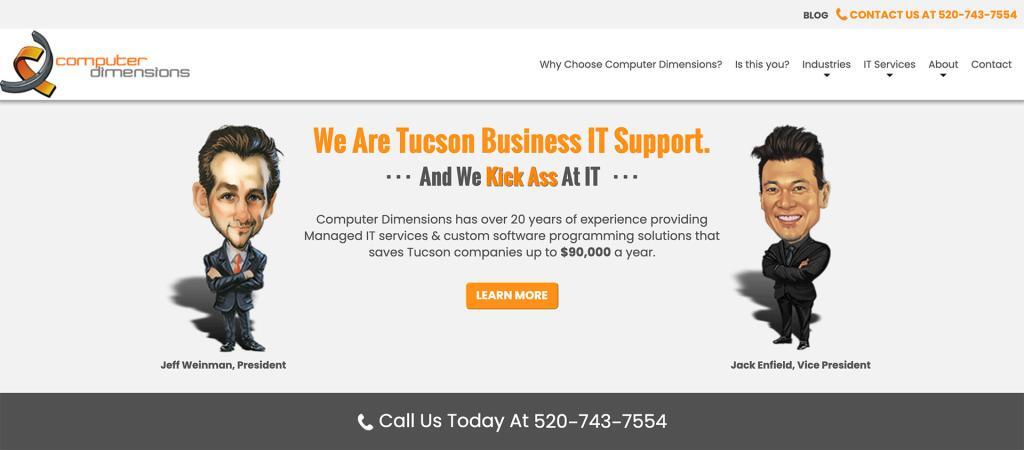 Computer Dimensions has over 20 years of experience providing managed IT services and custom software programming solutions. Their customized solutions are unique to your business and created to be adaptable as you grow. Let your IT team focus on strategic objectives while they take care of the maintenance and management.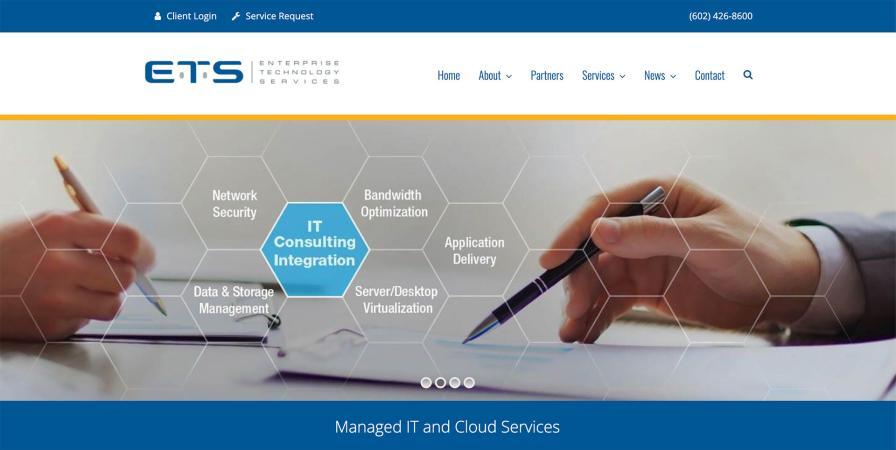 ETS offers managed IT and cloud services across Phoenix, with IT support packages that are customized to your business' needs. With 24/7/365 help desk support, they'll always be on the ball to ensure your systems are working smoothly at all times so you can focus on what really matters – growing your business.
QCM's engineers deliver cost-saving IT service from hardware and software installation, maintenance, and upgrades, to Microsoft 365 management and cloud maintenance. They deliver expertise and value to small and midsize businesses across Arizona, and offer a free IT consultation with no strings attached.
ITS leverages technology to work for you, not against you. They offer a free network assessment to get you started on the road to smoother, more efficient IT control and maintenance, and reliable IT support services that take care of everything so you can focus on your business needs instead of technical issues.
STS provides managed IT services, secure networks, help desk and tech support to help your business run smoothly. They'll help you turn technology into a competitive advantage to give you the edge you need to keep up with the competition for a cost-effective partnership. Contact them today for a free consultation.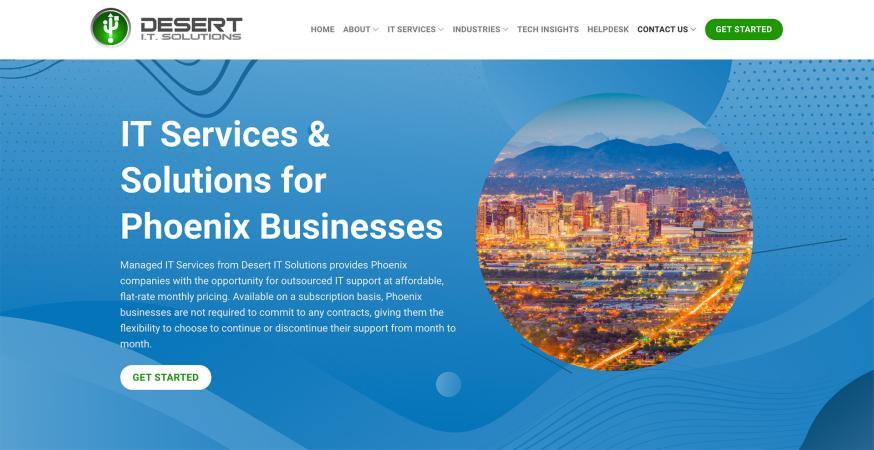 Managed IT services from DIS provides Phoenix businesses with reliable, trustworthy outsourced IT support at affordable, flat-monthly pricing. With experience providing cloud solutions, disaster recovery and back-up, and managed antivirus solutions to a wide range of industries, they've got the executive-level IT know-how to keep you efficient and secure.