About Technology Solutions
We do IT differently and we're ok with that!
Founded as separate companies in Arizona and New Mexico (Asset Technology, by Greg Nickolson in 2007, and Technology Solutions, by Carlos Gonzales in 2009, Respectively) the companies expanded in their respective markets, before merging and becoming Technology Solutions in 2014.
Technology Solutions NM was founded in 2009 by New Mexico native Carlos Gonzales, following the collapse of Mortgage lending giant Thornburg Mortgage.
Carlos served as Vice President of Enterprise Systems and IT Security for Thornburg Mortgage prior to their 2009 bankruptcy. One of Carlos' biggest realizations running an enterprise technology department in New Mexico was the difficulty in recruiting and retaining talented technology workers. However, with an amazing technology team suddenly available and needing work, Carlos set out to fill the Technology Support void by offering quality support and services throughout New Mexico.
With the help and experience of an exceptional team, a strategic approach was taken to develop partnerships with the best technology vendor's in the market such as: Cisco, Extreme Networks, Microsoft and VMware, to name a few. The true advantage Technology Solutions is that its product and service offerings were developed by engineers, and not salesman.
The technology and solutions partners were hand-selected because of the real-world success the team experienced working with these products. This approach proved successful and, by the end of 2010, Technology Solutions had become completely solvent. Most importantly, it had become a stable job creator for New Mexico.
The focus of Technology Solutions from its inception was to offer enterprise-level service and solutions to customers that were scalable and affordable.
Starting a technology services firm in the state of New Mexico can be a daunting venture, given that the majority of customers requiring enterprise IT service are government entities.
But Greg and Carlos knew they had a great team, ready to take on companies of any size, and it didn't take long for others to realize this as well.
Over the next couple of years, Technology Solutions quickly became a valued resource for the more established IT companies throughout the area. As subcontractors, they were able to work with several school districts in New Mexico, Texas & Arizona. They have specialized in virtualization / DR projects, wireless and network infrastructure upgrades, email / messaging projects, and much more. In addition, Technology Solutions has spear-headed projects for several state agencies ranging from SAN Installations and Data Migration to Service Desk and Incident Management Redesign.
With support staff based in Arizona and New Mexico, their friendly team of experts are ready to assist you with all of your IT-related business needs in a professional and timely manner.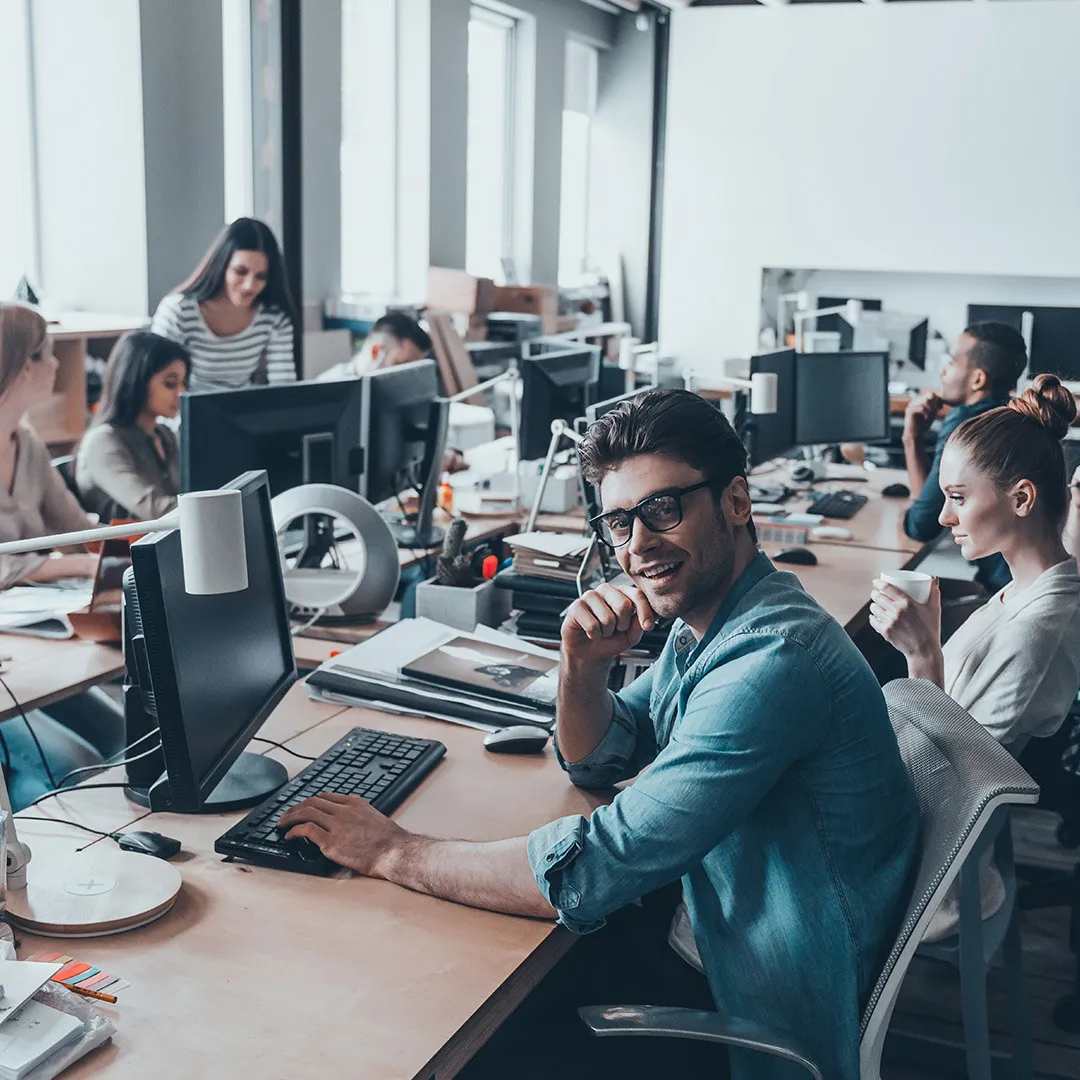 Are You Looking For a Better Solution?
Get answers today with a no charge comprehensive Technology and Network Assessment a $2,000.00 VALUE