Businesses need to make the right decision when it comes to choosing a virtual desktop solution.
Both Windows 365 and Azure Virtual Desktop offer powerful features for businesses to improve company productivity, but which one is better for your company?
Windows 365 is a cloud-based service that automatically creates a new type of Windows virtual machine for your end users. Every cloud PC is assigned to an individual user and is their dedicated Windows device.
Microsoft 365 combines the productivity, security, and collaboration benefits of Windows 365 with many helpful features from Microsoft's extensive offering.
Windows 365 is an all-in-one package for your computing needs, including the latest versions of Office 365, Windows 10, and Enterprise Mobility and Security.
However, it only works on Windows 10 devices, and you need to pay monthly for it. There are limited customisation options for this particular product, which can be frustrating to some customers who want more control over how they use their device.
What is Azure Virtual Desktop?
Azure Virtual Desktop (AVD) is a service offered by Microsoft that enables users to access their desktop remotely from any device. It is a cloud-based service that provides a desktop experience through the browser.
With AVD, companies can collaborate more effectively, because they can be connected while they work through Microsoft Teams and Skype for Business. Additionally, this solution offers secure storage for company data so that it is not stored locally and is always readily available in case of an emergency.
However, with AVD, customers will have to pay upfront for their service before they use it. In addition to a monthly fee, AVD also charges per-use fees when users access the service via mobile devices. These fees range depending on how much storage is needed and how many users are accessing the network simultaneously.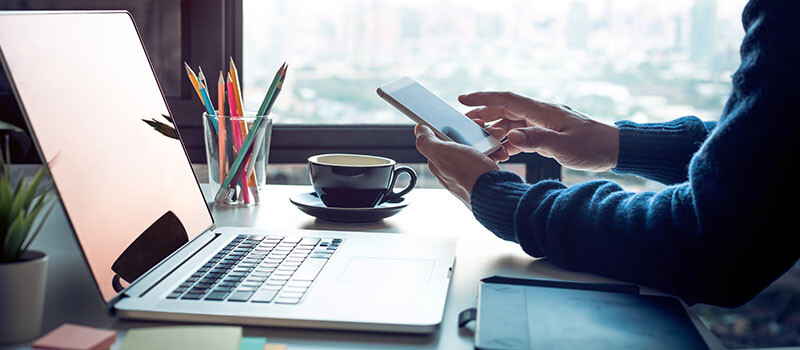 What are the differences between Windows 365 and AVD?
Windows 365 is more affordable and has a large range of capabilities, while AVD offers more options. If you're looking for a virtual desktop solution that integrates with Microsoft Office, Windows 365 is the better option. However, if you're looking for a solution that offers more powerful features and offers higher availability, AVD is the better choice.
Both solutions offer robust features, so it's important to evaluate both based on what your business needs.
Windows 365 offers a more robust feature set and benefits of operating system security with Windows Defender. On the other hand, AVD offers a more flexible solution with an easy-to-use interface, but it lacks the robust features of Windows.
The best way to determine which virtual desktop solution is right for you is by evaluating your company's needs. If you want to offer multiple users access to your desktop files, then Windows must be considered.
However, if your company doesn't need multiple users or the capability of operating system security, then Azure is a viable option.
Which is better for your business?
Windows 365 and Azure Virtual Desktop provide similar features, but Windows 365 tends to come with more built-in security options. If you have sensitive data or need a solution that is more secure, then Windows 365 may be the better option.
If your company has an IT team already in place, then AVD is a better choice, as it has the ability to integrate seamlessly with existing systems. The ability to seamlessly integrate your business systems with VMware Desktop allows you to use resources efficiently while saving time and money.
With Microsoft Azure, businesses can save up to 90% on their computing costs by using virtual machines (VMs) instead of costly physical servers and data centres. With this level of cost savings, companies can invest in other important areas like marketing without worrying about budget constraints.
This decision will ultimately depend on what your company needs from their virtual desktop solution and how much budget you have for the software.
As a business owner it's important to have the right tools in your arsenal. Different tools have different benefits and it's important to decide which tool is best for your business. The good news is that both of these suites are state-of-the-art and have a lot to offer.
The IT experts at Technology Solutions can help you decide which service is better for your business, and help you implement it smoothly and efficiently. Talk to them today and get started.