Both businesses and individuals are exposed to a variety of online threats – and probably more often than they realize. While an attack can be devastating for anyone, businesses need to worry about how an attack could affect their brand's reputation and how it will affect the profits they make. Therefore, security matters.
A comprehensive cybersecurity strategy protects the business from the devastating outcomes of a cyber-attack, but it also ensures that the business is ready to face new challenges in this ever-changing environment because cyber threats are unpredictable and evolving rapidly. Businesses need to be aware of the dangers they face and make sure that they have an established cybersecurity plan in place so that they can protect their investments and stay competitive.
Prevention, Preparation, Reaction
When it comes to cyberattacks, it is not just about being a product of good security. It is also about being an intelligent business leader and knowing when to be proactive and reactive.
The best way for businesses to stay smart in cyberattacks is through prevention, preparation, and reaction. Prevention entails using a multilayered security approach that includes multifactor authentication (MFA or 2FA), enabled security settings, role-based access controls, and firewalls on the front end which can deter most digital intruders.
Preparation means knowing that there is a cyberattack happening before it happens so that you can take the necessary precautions to mitigate any damages.
Finally, reaction means having a plan in place that can handle any kind of data breach or attack as soon as possible – this could be done by contracting with experts, like a managed service provider, who deal with these incidents every day.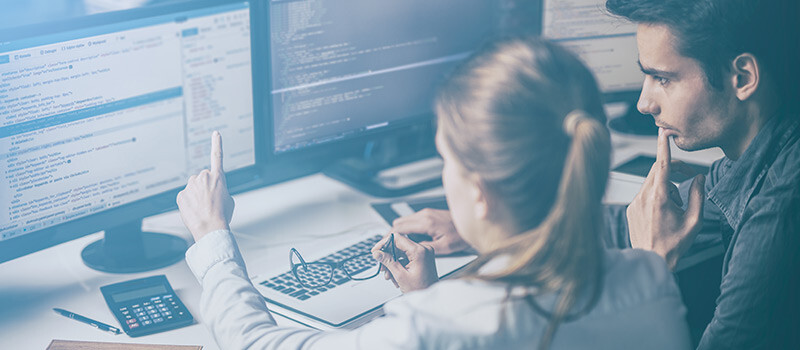 Is your business cyberthreat ready?
Instances of companies being infected with malicious software and viruses are on the rise. Currently, businesses the world over lose billions every year due to these threats. In today's technology environment, it has become easier for cybercriminals to gain access to your company's computer systems. Businesses are most often targeted by Trojans, viruses, malware, and other cyber-attacks that could lead to extensive financial losses as well as loss of reputation.
Here are a few simple steps you can share with your team to decrease the chances that your company will become another cybersecurity statistic:
Always check the email address in the header of the email prior to opening it. If it looks suspicious, DON'T OPEN IT.
Check emails for obvious (and not so obvious) spelling and grammar mistakes. Most legitimate companies go to great lengths to ensure their email communication is free of spelling and grammar mistakes. Malicious actors are likely to make small, almost imperceptible, changes to a company's logo or identifying information. If you find any such differences, the email is most probably a well-disguised cyberthreat.
Beware of any emails that have urgent language such as "Unauthorized Account Login" or "Your Account Has Been Suspended." These are commonly used by scammers to elevate your emotions and cause you to react without fully thinking. When sent into a state of panic or fear, you are more likely to behave in a way that will benefit the attacker and give them everything they need.
Hover your mouse over any links in the email without clicking it to verify it is sending you to your desired location. If the website looks suspicious, DON'T CLICK THE LINK.
Most importantly NEVER give any personal information over email. Legitimate companies will never request that you send your username or password through an email.
Always be prepared
While security breaches are inevitable, it is important to understand where your company's biggest security risks lie so that you can work on reducing those risks and mitigating the damage that a cyberthreat could unleash. As cybersecurity is a constantly evolving field, though, it is important for companies to stay up to date on the latest vulnerabilities and attacks, or partner with a cybersecurity expert – like Technology Solutions. Give them a call now to see how their expertise can benefit your business.