Technology Solution's co-managed IT services can give your internal IT team that extra boost to streamline your everyday operations and help with your employee's day-to-day tasks.
7 benefits of co-managed IT services
As businesses grow and adopt new technologies, they need to manage their IT environments in order to remain competitive.
However, managing IT services on a large scale can be difficult and time-consuming. This is where co-managed IT services come in.
By taking care of all the different aspects of IT for both your business and your employees, you can save time and money.
What are co-managed IT services?
Co-managed IT services are a type of managed IT service that is offered by a third-party vendor. The vendor manages the customer's IT infrastructure and the customer manages their own end-user devices. It's often used by small and medium businesses because it's cheaper for them to outsource their IT services.
Co-managed IT services are a cost-effective solution for small and medium businesses because they do not have to invest in expensive infrastructure or hire an in-house team for managing their infrastructure. This type of managed service is also beneficial for companies that want to focus on running their business rather than managing their technology infrastructure.
Cost-effective in the long run
Rather than hiring more full-time, in-house IT staff, or having to fork out unexpected bills when something goes wrong with your IT infrastructure, you can take advantage of co-managed IT services. It's a lower rate than full managed IT services, and the third-party IT company will work in conjunction with your internal IT team to provide the IT support you actually need.
When you take care of all the different aspects of IT for both your business and your employees, you'll save time and money. This will help you to focus on more important tasks, like marketing and growth.
Access to more IT experts
While your internal IT staff is familiar with your business, IT infrastructure, and networks, they may be more novice when it comes to technologies new to the company, like backup and disaster recovery, or cloud governance.
This is where co-managed IT services comes in handy; they are made up entirely of IT experts in every field that modern businesses need – from security and compliance, to cloud migrations.
With co-managed IT, you have expert advice and assistance when you require it, saving you the stress of floundering when your IT team needs that specialist help.
Proactive solutions, not reactive
Reactive solutions – waiting until something breaks before you try to fix it – are not effective, and will end up doing more harm than good. Finding the source of the problem and providing a solution to keep the issue from arising again is far more effective.
Co-managed IT services are proactive in identifying potential problems before they arise. This results in less downtime, improved customer experiences, increased productivity, and improved employee morale, as the IT is no longer constantly suffering the same issues.
Co-managed IT will improve your IT infrastructure and assist you in implementing the best IT solutions that suit your business. This means that your internal operations will become more efficient and streamlined, as your employees will be working with tech that they need for their daily tasks.
In order to be successful in the modern world, businesses need to be able to work with the latest technologies and tools. By working together, you can ensure that your business is using the most up-to-date technology and that employees are able to stay productive without having to worry about IT.
Co-managed IT is a win-win for both you and your IT team. You get access to better technology and less downtime.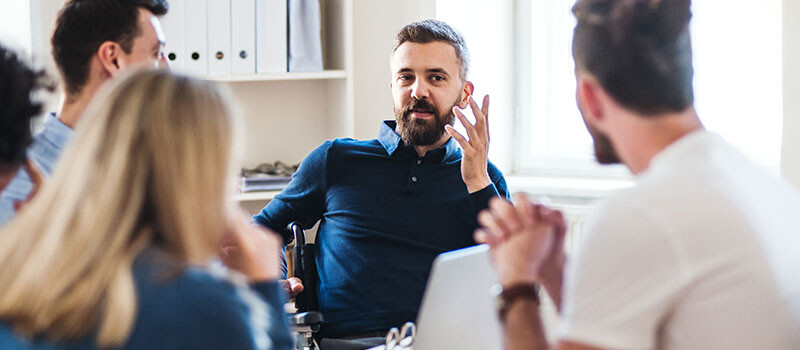 Hiring a third-party vendor to assist your IT team in taking care of your IT infrastructure frees up your time so that you can focus on what's really important – growing your business.
You also have a more objective view of what's going on in your company's IT infrastructure which allows you to make better decisions about how to proceed with implementing new systems and solutions.
In addition, your IT team is able to focus more on their internal tasks without worrying about installing new hardware or updating software.
Co-managed IT gives your business holistic cybersecurity solutions and support. The provider will take care of all the IT infrastructure, servers, and other equipment, as well as the software that runs on them.
The provider may also offer a range of additional services that can be tailored to your needs. These may include remote monitoring and management of your network, email hosting services, disaster recovery planning, and more.
This is a key benefit of co-managed IT services. Not only do you get uninterrupted support, but your employees also receive the same level of service. Your business gets the expertise and skill of an expert team that can provide 24/7 support for your business, while still having local employees who are familiar with your company's culture and processes.
Co-managed IT services will provide round-the-clock monitoring and maintenance of your IT infrastructure, so you're safe in the knowledge that when you go home for the day, your IT is still in good hands.
Discover more with the IT specialists
As a business, you need to take care of your IT infrastructure. But doing so can be expensive and time-consuming. With co-managed IT services, you can save time and money while also providing the highest level of security and reliability.
The IT experts at Technology Solutions are ready to assist and guide you in any area of IT that you require. From cloud maintenance to network management, and on-site hardware installation, they can provide you the extra support you need.