Article updated 8/19/2022
As the legal world becomes faster-paced and law firms grow, organizations must stay on top of technology trends, such as cloud computing. 
 The cloud has been adopted by many industries, particularly in the last few years, as flexible work arrangements have become the norm. From document management to remote data accessibility, a law firm's cloud computing technology allows its users to become more responsive and keep pace with their client's needs. 
In simple terms, cloud computing offers users the ability to deliver computing resources—servers, storage, networking, software (and updates), databases, etc.—over the Internet. Cloud services are accessible from any device that supports an Internet connection.  
It is a valuable option for companies as it does not require heavy investments in on-premise hardware, software, and other infrastructure that can take time and space to manage.
Cloud computing solutions offer low-cost alternatives for storing and maintaining information and data immediately and over time. These solutions also scale up and down as needed without affecting organizational performance.
Cloud computing solutions offer low-cost alternatives for storing and maintaining information and data over time. These solutions also scale up and down as needed without affecting performance.
What are managed cloud services for law firms?
Managed cloud services supply businesses (including law firms) with the advice and support they need to obtain value from their cloud infrastructures. 
This service is conducted by cloud service providers whose expertise covers everything from architecture to compliance—they can offer necessary insights law firms need when migrating from an on-premise model to the cloud. 
Cloud service providers understand the internal processes that keep law firms running, giving your firm peace of mind knowing that your newly implemented technology is compliant and optimized for handling your sensitive documents and data.  
What are the benefits of cloud computing and services for law firms?
The cloud offers you flexible, scalable, cost-effective, legal technology without investing in physical hardware. However, incorporating it into your company, and maintaining it, is a monumental task if you do not have the time or expertise.
Below are 5 benefits of cloud technology and services for law firms:
Cloud storage for law firms means a secure and reliable way to store your data and access it via the Internet. Lawyers can work from many different sites, making it inconvenient to access relevant data at a moment's notice. 
With cloud computing services, law offices can store all their data on a server and access it 24/7/365.
Cloud computing enables lawyers in multiple locations to access documents without any delay. Different cloud-based solutions such as Microsoft 365 allow users to make edits in real time and synchronize these changes across the network to ensure that everyone uses the same information and documents. 
Effective workplace collaboration requires fast-acting tools to support essential correspondences between employees. Cloud services help lawyers capitalize on the ability to share files and access documents. Not only do cloud service providers offer firms intuitive tools, but they also provide support to make sure systems and collaboration programs are operational in different sites.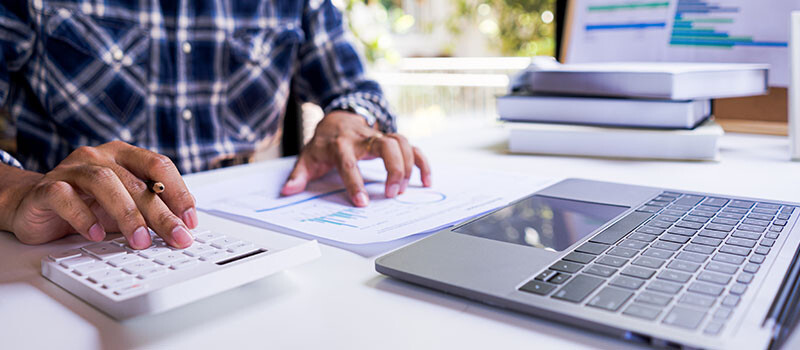 Cloud computing also promotes transparency by storing all documents in one central location accessible by authorized personnel. This makes it easier for colleagues or clients to view the most current version of the content.
Cloud data storage reduces the space your office needs to retain paper copies of documents and discovery materials the legal profession generates. This reduces costs on expensive physical storage options.
4. Data security and regulations
Cloud computing increases security for data and devices, providing a solution for disaster backup and recovery that should be integrated into every law practice management strategy. 
Events that put your business's data at risk:
System errors 

Hardware failures 

Power outages 

Natural disasters

Cyber-attacks 
Cloud-based data storage and automatic, real-time data backups can ensure vital information is protected during a natural disaster or other disruption.
Your clients' information must be secure, and your company needs to maintain data regulation practices (which can differ in terms of ethical standards). Data privacy legislation is an important point to consider when choosing a cloud service provider. It is wise to consult with IT experts who specialize in the nuances of legal cloud computing and the agility of cloud security.
Cloud computing saves law firms both time and money, reducing the cost of IT administration and the need for physical space. With seamless integration with devices and programs such as smartphones, tablets, laptops, and mobile apps, law teams can work more efficiently and increase their productivity. 
Cloud computing offers intelligent services such as machine learning and big data analytics. Using these tools, law firms can scale up or down, integrating new technology into their operations. Investing in physical hardware, office space, storage, and so on is unnecessary because of cloud computing services. This is more cost-effective for law firms, especially as many are considered small businesses.
Cloud computing services from specialists
Cloud computing is the future for so many businesses, with many advantages that come with this technology. If you're interested in learning more about how cloud computing could benefit your law firm, speak to the cloud experts at Technology Solutions today and maximize your investment in cloud technology.