Today, supply chains are complex and require a lot of co-ordination. They often span multiple geographies and involve a number of stakeholders. Supply chains are also evolving rapidly with the changing business environment.
Dynamics 365 is Microsoft's answer to the growing need for more connected, real-time business processes. It's a cloud-based ERP software solution that seamlessly integrates with other Microsoft products and services, and is designed with an emphasis on "digital transformation".
Microsoft Dynamics 365 is a suite of enterprise applications that provide CRM, ERP, financial management, customer service and analytics. It is a cloud-based system that provides an integrated set of business applications for small and medium-sized businesses. Dynamics 365 can be used to streamline business processes across the organization.
Dynamics 365 offers features such as lead management and marketing automation tools to help you generate leads and manage your marketing campaigns more efficiently. You can also use it to create personalized customer experiences with targeted messaging based on the individual needs of your customers.
Make better data-driven decisions
Streamline assets management
Dynamics 365 stores data about the physical assets that make up a business. This includes customer orders, product inventories, and more. When used with Microsoft's cloud-based services, it enables real-time tracking and analysis of these assets. With this data, businesses can see how much inventory they have of specific products, which items have the longest available shelf life, and more.
When using the asset management capabilities of Dynamics 365, businesses can also see how much money they have tied up in specific assets. This includes fixed assets like equipment or vehicles, as well as inventory items. It can help businesses make more informed decisions about what to keep and what to let go of.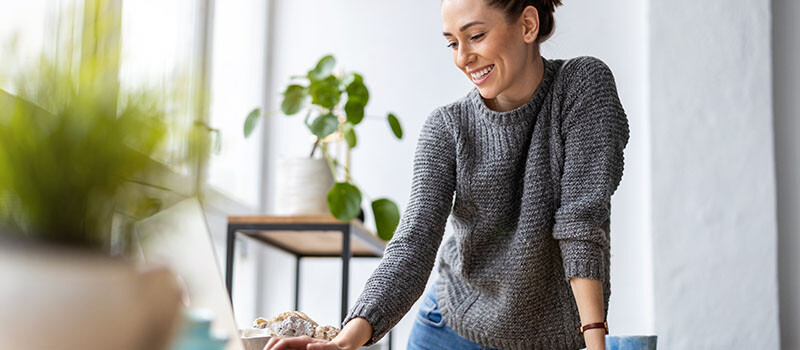 Accelerate business innovation
New business processes and technologies require constant evaluation to determine whether they are right for your organization and offer value. With Microsoft's tools for innovation, testing, and piloting new processes, it's easier than ever to bring new ideas to market.
One of the biggest benefits of using Dynamics 365 is the ability to try new processes and technologies without the cost, risk, or effort of setting up a new standalone business system. In-cloud technologies like Azure Active Directory, Azure Blockchain, and even AI can be used with Dynamics 365 without requiring any significant changes to existing data or processes.
Because the platform is connected and uses data from other Microsoft products, it's easy to implement new business processes without needing to modify or update other applications. This means that, for example, if a company wants to start accepting credit card payments, all they have to do is enable the payments in Microsoft Dynamics 365 and change the business rules to accept the new payments.
Real-time, priority-based planning
With the release of Dynamics 365, the capabilities of Microsoft's supply chain management software have been significantly enhanced. One of the new features is real-time, priority-based planning. With this, you can create a schedule that determines which products will be manufactured and dispatched to which locations, with the goal of achieving higher profits.
Once a schedule is created, it can be shared with manufacturing, sales, and distribution partners. This enables them to follow the same plan and coordinate their efforts to maximize company profits.
Real-time priority-based planning is especially helpful for organizations with multiple locations. It allows them to distribute resources efficiently and ensure that they don't have excess inventory, which can be costly and difficult to sell.
Improved customer experiences
Customers expect seamless experiences across all channels, whether that's online or in-store. To provide this experience, businesses need to have consistent and accurate customer data. This is where Dynamics 365 shines.
Once a customer is in your system, the data from Dynamics 365 can be used to provide consistent experiences. For example, a salesperson can see the same details about a customer, including the customer's order status and current deal path.
This information enables salespeople to have better conversations with customers, such as knowing which parts of the sale have already been completed. It also allows them to more effectively follow up with customers to ensure that deals are progressing as planned.
Enhance your supply chain management with Dynamics 365
Dynamics 365 is a flexible, scalable, and easy-to-use business solution that provides a host of essential capabilities for modern business processes. These include real-time decision-making, streamlined asset management, accelerated innovation, and improved customer experiences.
To make a start with Dynamics 365, talk to the Microsoft specialists at Technology Solutions. They'll help you implement the suite into your business and guide your way to streamlining your supply chain management.